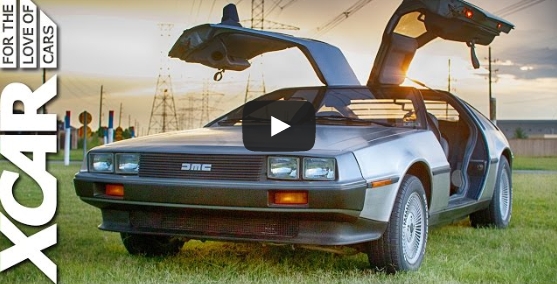 NEW XCAR Video!
This is a short video produced by XCAR films on the DeLorean DMC-12. It offers a brief insight into the car and creator's troubled past, and they drive and review a totally stock example, just as they came from the factory!
These days, a 'stock' example is rare, which in many cases is a good thing! The US Federal stock version was a blank canvas for many owners, with almost every complaint about the car able to be rectified or upgraded over the last 30+ years of specialist enthusiast attention. Many owners have corrected the faults that may have come with the original car, tuned up the V6 (from the same stable as the racing Renault Alpines), and upgraded the brakes, suspension etc to result in a much more nimble, competent vehicle. In the UK, regulations were more relaxed on emissions, and cars which returned to the UK, or indeed never left (including some special Euro-Spec prototypes) could be further tuned and tweaked, the suspension lowered and the characteristics of the car improved.
As the XCAR video concludes, it is a cult car that will have a great following for years to come, and its aspirational concept remains as inspirational as ever.