RHD & Euro Spec
The DeLorean Motor car was originally intended mainly for the USA market but it soon became apparent that there were sales opportunities in the rest of the world that could be explored. Many of these countries could be served by current LHD the models, albeit with the removal of the catalytic converter and tweaking the fuel and ignition systems to improve the cars performance; but many countries including of course the UK, drove on the other side of the road and required RHD cars. The company turned to the well respected Andover based firm, Wooler-Hodec Ltd.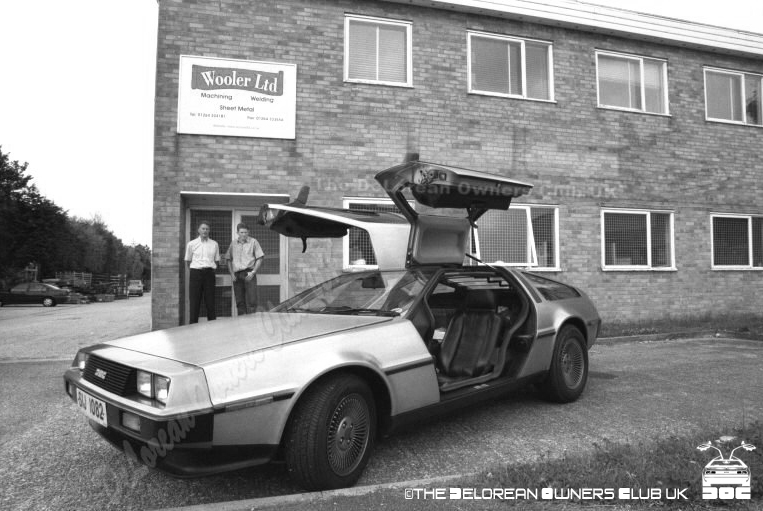 Wooler Hodec had been very active in converting all sorts of American imports from LHD to RHD; Jeeps being their speciality. Engineers at DeLorean and Wooler Hodec jointly devised a conversion programme and the first such car converted to RHD was Vin 510. (the 10th production car). VIN 510 still survives and was sold at the last factory auction in Dunmurry in 1984, to Anglo-Australian Multibillionaire Robert Holmes A-court for £18.000.00. Following his death in 1990 it passed to another Australian collector and in Jan 2008 it was purchased by Chris Parnham and it was brought back to the UK with less than 9,500 miles on the clock.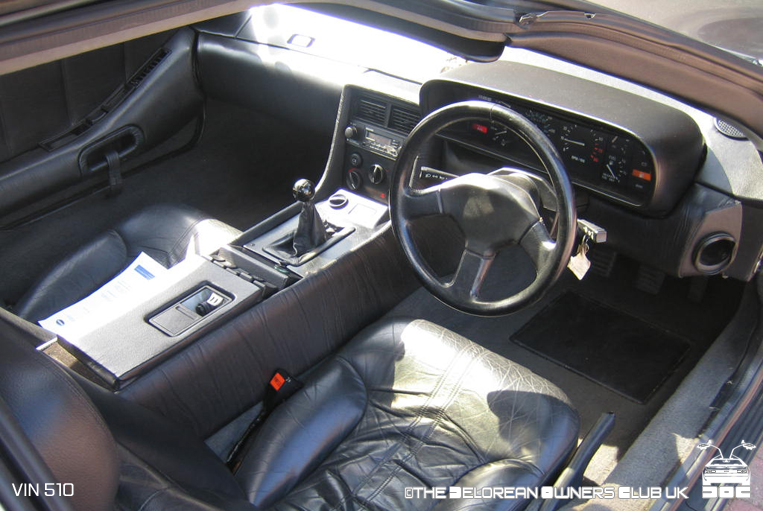 On 15th October 1981 DMC contracted Wooler Hodec to convert 20 cars to RHD, 16 Manuals and 4 Auto's. This main batch of RHD cars has become known as the "SIJ cars", and along with Vin 510 were all based on the "Black Cars"; very early cars, whose build quality and under-body dimensions were of very "variable" quality. Unfortunately the factory went bust before the batch of 20 were completed leaving just 12 cars converted, 11 manual and one Auto, Vin 12175 which belongs to our former Magazine editor, Andy Withers. All had black interiors, These cars were vinned 12171- 12181, plus 12199 and eventually dated May82.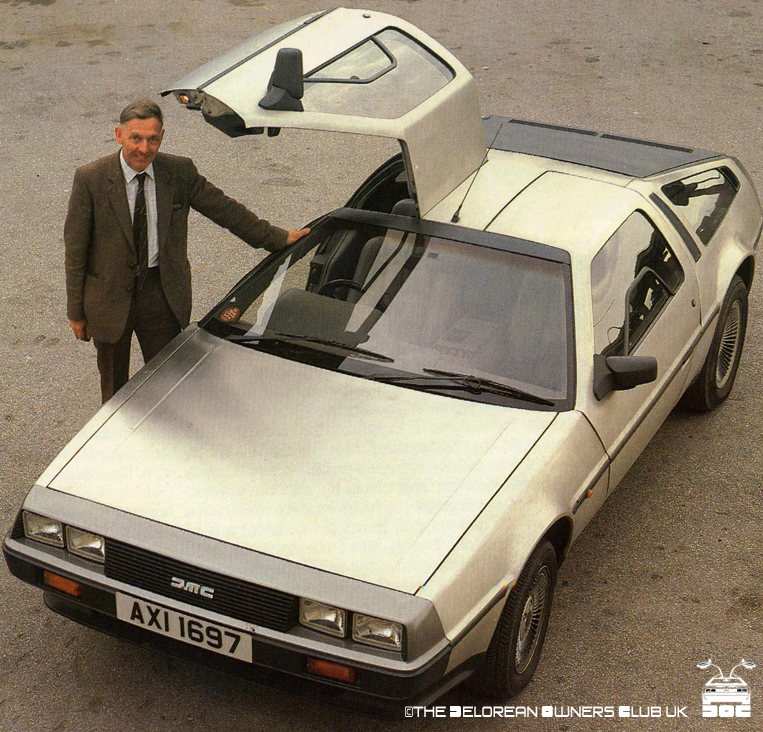 Whilst the factory was in receivership a small team at the Dunmurry factory, including Barry Wills, (director of purchasing) converted 3, later grey interior production cars to RHD, these were know as the "AXI" cars AXI 1697, AXI 1698 and AXI 1699. Vins, 5565, 5638 and 5529 respectively. There were to be the first proper "British homologated" cars. This batch of three are quite different from all of the other RHD cars. These cars all had the Euro-spec rear 'truck' lights, roof mounted radio aerials, very small side indicator repeaters, no rear wing side markers, white forward facing door lights, fog light switch, twin brake servo's, with one mounted in the engine bay where the carbon canister normally lives. No catalytic converters or Lambda equipment…etc. etc.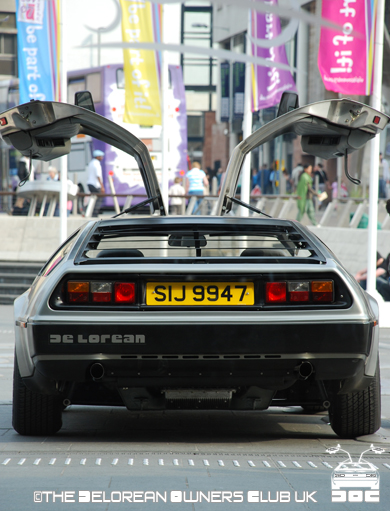 There were a few other RHD's from this period including vin 16242 or WIA 8096 as it was later registered, built specifically for John Taylor from the 80's pop group "Duran Duran". This makes a total of 17 "Official" or factory authorised RHD cars. Since then there have been a similar number converted to RHD, several just after the factory liquidation, by former Wooler Hodec engineers, namely vins 752, 758, 769, 780, 3046, 6986 and 11382. Conversion to RHD is a major operation with many hundreds of man hours and numerous new parts required, to make a safe and satisfactory car. Cars are still converted by some individuals to date, but are relatively scarce and tend to command higher values.
An uncommon apparent 'Euro-spec' permutation is the unconverted LHD version; not simply a de-catted, tuned federal car but a version specifically fitted with all the other 'factory' test-features to conform to European regulations the same as on the officially authorised RHD conversions. The car owned by club founder Simon Lees-Milne, and later the family of club Editor, Eddie Tindall, is an unconverted LHD Euro-spec SIJ 9947 (vin 11133), with grey interior and automatic transmission. This such car received the prototypical Euro-spec rear lights and surrounds; all round orange side repeaters wired as indicators; a metal fuel tank; no catalytic converter or lambda equipment etc, yet remained for some reason in original LHD configuration.