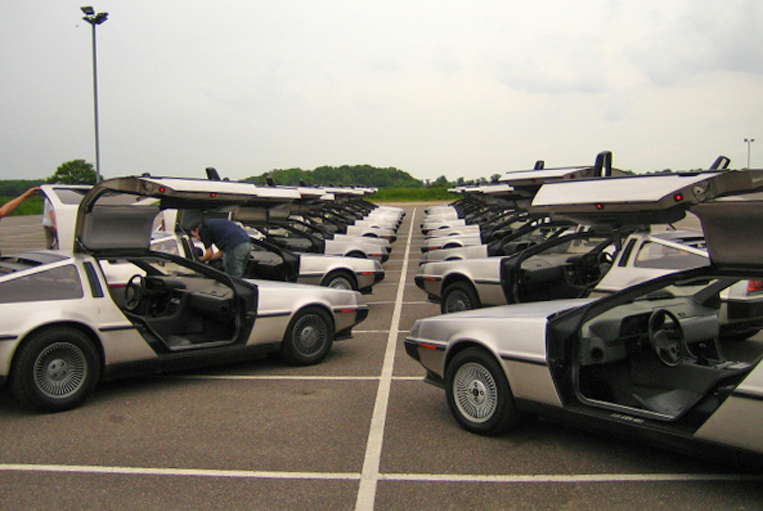 LOTUS 2015 – The Official DOC-UK Big Annual Event
LOTUS 2015
14/15/16 August 2015
The DeLorean Owners Club of the UK is holding its annual event next year in Norfolk as special guests of Lotus Cars.
The Official DOC-UK Annual Big Weekend tours around the country in order to offer members a chance to reach it, from Dorset to Whitby/Yorkshire and beyond. It has been some years since the DOC-UK has re-enacted the original famous jumbo lineup of DeLoreans in Norfolk as seen in pictures – please do come and be a part of this spectacular event, whether you are an owner or an aspiring one. It will be packed with activities and time to enjoy the cars, discuss their history, and share technical aspects.
We always have guests associated with DMCL, as the officially accredited nation-wide DeLorean Owners Club, committed to the history – and future – of the DeLorean car. Full itinerary will be published when confirmed, but the dates are set.
Both the event and the club is committed to being a safe and inclusive environment, as a friendly, diverse social space, and ideal for family participation. Please get in touch with any questions by referring to the 'Contacts' section.
Updates can be found here, on the free club forum: http://www.deloreans.co.uk/forum/viewtopic.php?f=8&t=5440
PRESS RELEASE