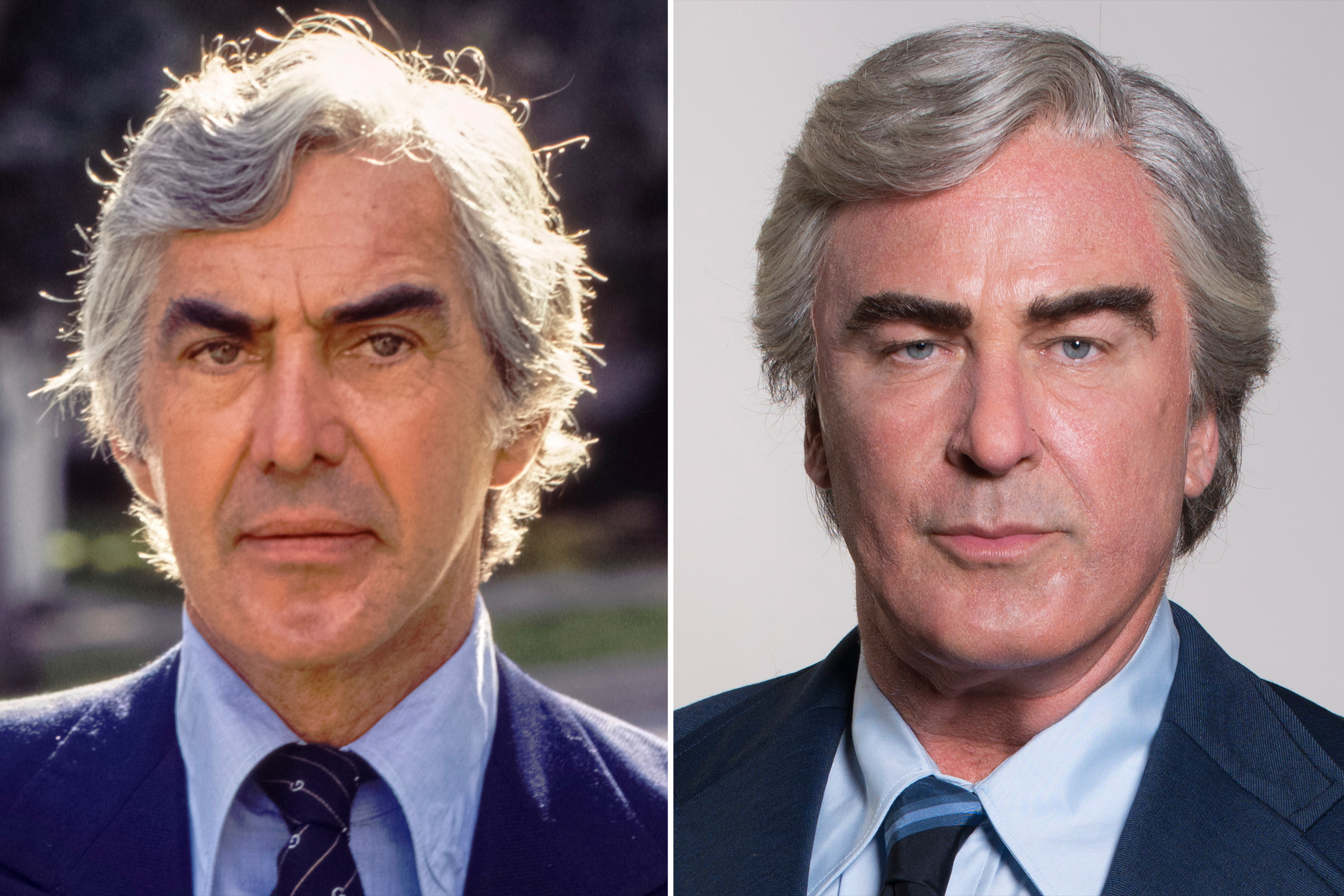 New DeLorean Film
Alec Baldwin is taking on a different kind of project.
The actor, 60, stars as John DeLorean in Framing John DeLorean, a new documentary that pieces together archival footage as well as re enactments from throughout the late automaker's life.
DeLorean flew through the ranks at General Motors and became obsessed with creating the ultimate sports car before it all came crashing down on faulty cocaine trafficking charges that damaged his reputation. He's famously known for the iconic DeLorean time machine automobile in Back to the Future.
"I was contacted by John DeLorean approximately a year before he died, as I recall," Baldwin tells PEOPLE of how he came to play the late motorist, who died in 2005. "There was more than one DeLorean project circulating around the film business and he told me he wanted me to play him in the movie. It was a thrilling and strange phone call."
The movie now has talking heads in the way traditional documentaries do, but it also features recreated scenes where Baldwin transforms into DeLorean. Joining him are Morena Baccarin as his wife Cristina Ferrare and Josh Charles as DeLorean's business partner Bill Collins.
"DeLorean is, obviously, a tragic figure who had a great career in the auto industry and allowed his ambitions to push him over the line, morality-wise," Baldwin says. "There are more facets to DeLorean's story than just the DMC. DeLorean, and/or his associates, participated in a variety of schemes to raise money for business ventures or to outright steal it. The balance of DeLorean's story remains to be told."
Framing John DeLorean, directed by Don Argott and Sheena Joyce, is set to premiere at the Tribeca Film Festival. It opens in theaters Ju
ne 7.
https://www.dailymail.co.uk/tvshowbiz/article-6778625/Alec-Baldwin-uncanny-match-car-manufacturer-new-trailer-Framing-John-DeLorean.html